Oils, conditioners or hair masks seem like logical fixes for dry hair. But we're going to let you in on a secret that provides a much simpler solution: hair steamers.
What does the hair steamer do for my hair?
A hair steamer is an effective tool that adds moisture, restores colour vibrancy and strengthens the elasticity of hair. According to master hairstylist Sam, the steamer uses heat and water to lift the cuticle on the hair shaft and allow conditioners and treatments to penetrate each strand.
Does the steamer help with dandruff?
Absolutely, because the moist heat encourages blood flow to the scalp and aides circulation, preventing dandruff and promoting healthier, longer growing hair.
Does it work for my curly black hair?
Women with natural curly hair have used steamers for years because it helps to hydrate and define their coils.  Steaming for women who are transitioning from chemically-relaxed to natural hair because it softens the demarcation where the straight portion ends and the curls begin, and for individuals who live in dry climates is highly recommended.
How does it help maintain my hair style longer?
Styles will last longer with the hair steamer because your hair will be less likely to revert back.
Where can I get the hair steamer treatment?
Siroccos Salon is a pioneer in using this all-natural hair steaming treatment in Calgary.  At Siroccos Salon, we offer the hair steaming treatment because it works for all types of hair, from rejuvenating coloured and tired hair to reviving wash-and-go styles that are dry and stiff.
What type of hair will the steaming treatment work best for?
Whether you have blonde, fine hair or brunette, coarse locks, our hair professionals have gotten excellent results with all hair types and textures from hair steaming.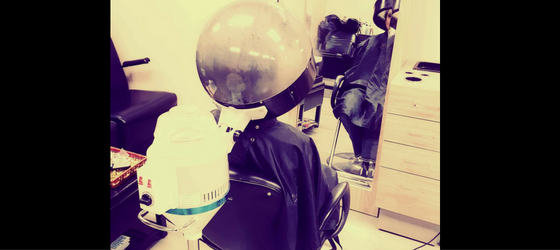 How frequent should I be getting the hair steaming treatment?
The experts advises doing a steam treatment every two weeks to build up moisture retention. If alternating between pre-shampoo oil and deep conditioning treatments, then weekly or bi-weekly steaming is recommended.
Considering adding hair steamers to your routine?
Come in for your free consultation to find out if the steamer treatment can help you?